At Toys Wheel Drive (TOYSWD) we are manufacturers of playful items for all ages. Behind each of them, we have the goal of delivering experiences and sensations providing well-being. We truly consider it essential and healthy to vacate the mind of the day-to-day and the daily routine that everyone has as entertainment.
Our range of articles is designed and thought for the future decades when are going to have a great digital role. TOYSWD promotes a healthy pause in the use of digital devices and the online environment.
 BACK TO OFFLINE LIVE. ARE YOU READY?
 
How are we going to do it?
It is time to balance digital use with manual play skills and the enjoyment of the natural environment with outdoor activities. At the same time sharing the experience and feelings by the hand of your friends and family in a face-to-face way, as done before ...
Our products, from the beginning, have been designed within a sustainable and respectful thought for the environment. Part of the benefit of the project is destined to the constant redesigning of the material and the improvement of our products' manufacturing processes, working with reused, recyclable materials, and always with sustainable and ecological processes.
WHY TOYS WHEEL DRIVE?
Toys for all of us and all ages have always been those that bring us happiness and so will be. This is the aim of all our brands and products.
Since childhood, TOYSWD founders' happiness has been determinate by the enjoyment of playing vehicles on wheels sports. This is the reason why our entire range of articles is specialized in "WHEEL DRIVE" .
WHERE ARE YOU FROM?
It is a great challenge, yes we know! But we won't stop working hard until delivering our articles worldwide and always as fast as possible.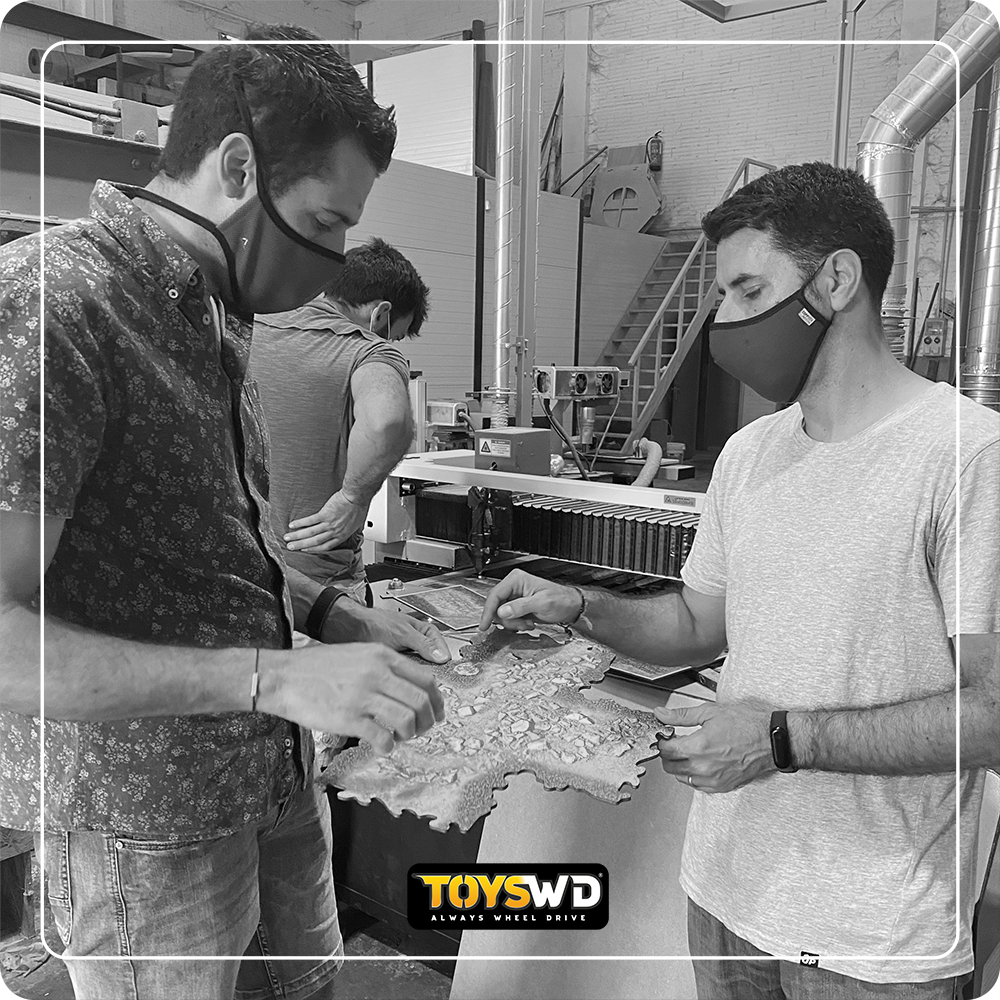 HOW DO WE MAKE IT?
As a team, we are excited about the project we lead. As a family, we manage every department and process to exceed every goal we have set for ourselves. At the end of the day, It's a privilege to work on what most fulfills and pleases you.
"We make from our passion our job!"
International sales and strategies:
Xiomara Catalina - Sales and Administration Manager
Asmae Arrazini - International Trade Strategy
Manufacturing and logistics:
Carles Torrecabota - Manufacturing processes and international logistics
E-commerce & IT:
Pere Bordas - Developer and marketplace manager
Marketing and communication
Lluís Feliu - Communication strategy and manager
Carles Tost - Social Media community manager
Noelia Bocanegra - Graphic Design
Marta Solano - SEO & SEM manager
Tomás Crespo - Writing and translation
Carlus Cardona - Photo and video media manager
Project leaders:
Albert Mora - Industrial Technician in 3D Modeling
Xavi Moorly – CEO & Manager and Creativity
 
We invite you to discover the addictive world of mini 4x4 Off-Road: Small-scale drive experience providing "real-scale" sensations.
What happens when we push an off-road vehicle to the limit?
The true experience and feeling of adrenaline can't be accomplished by everyone, due to the logical fear of exposing your vehicle to damage as a result of the lack of off-road driving skills.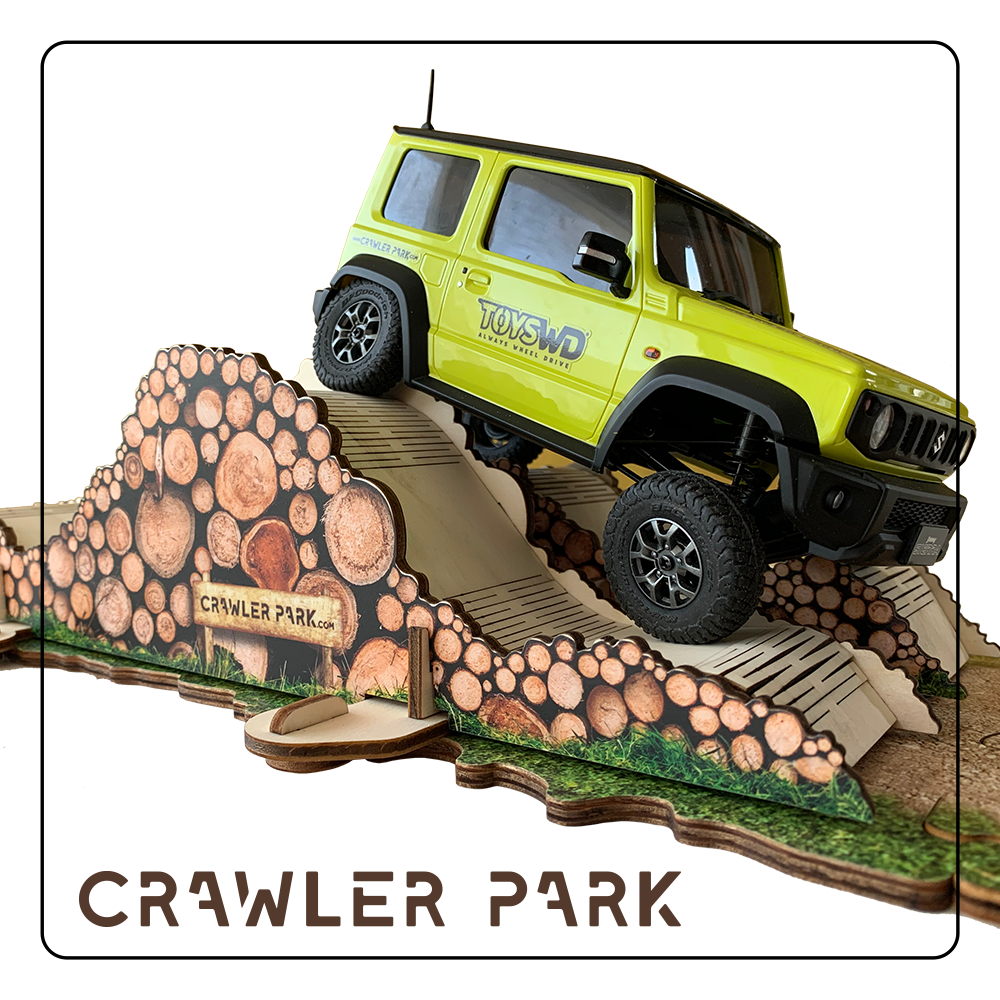 With the launch of the RC CRAWLER (radio-controlled scale 4x4), it comes the chance of living many of the sensations that 4x4 Off-Road driving gives us. Do not hesitate to try this addictive discipline of radio control in one of our Crawler Park. It will provide you an entirely new world of sensations and shots of adrenaline in each of the obstacles that we have designed.
Thrill, challenges, competitiveness, and the 4x4 driving technique are the ingredients you are going to deal with.
How was Crawler Park born?
After 30 years of experience and many miles along mountains, Xavi Moorly, project leader, managed to enter as an extreme 4x4 co-driver in three competition teams having the chance to live, enjoy and learn first-hand the limits that a 4x4 can reach.
Xavi Moorly as a creative and designer of Crawler Park transmits many of the experiences lived in each of the obstacles designed, setting different levels of difficulty and putting each 4X4 pilot's driving technique to the test.
To bring the project to life, Xavi Moorly joins hand in hand with Albert Mora, a technical engineer specializing in 3D development and also an enthusiastic and active participant in the 4x4 world with such long years of experience in it.
How do we get started?
After 9 years of designing circuits and tours for RC crawler cars at national events, and seeing an amazing success that came up, we decided to start production line and manufacturing to deliver scale RC crawler obstacles home to all of you.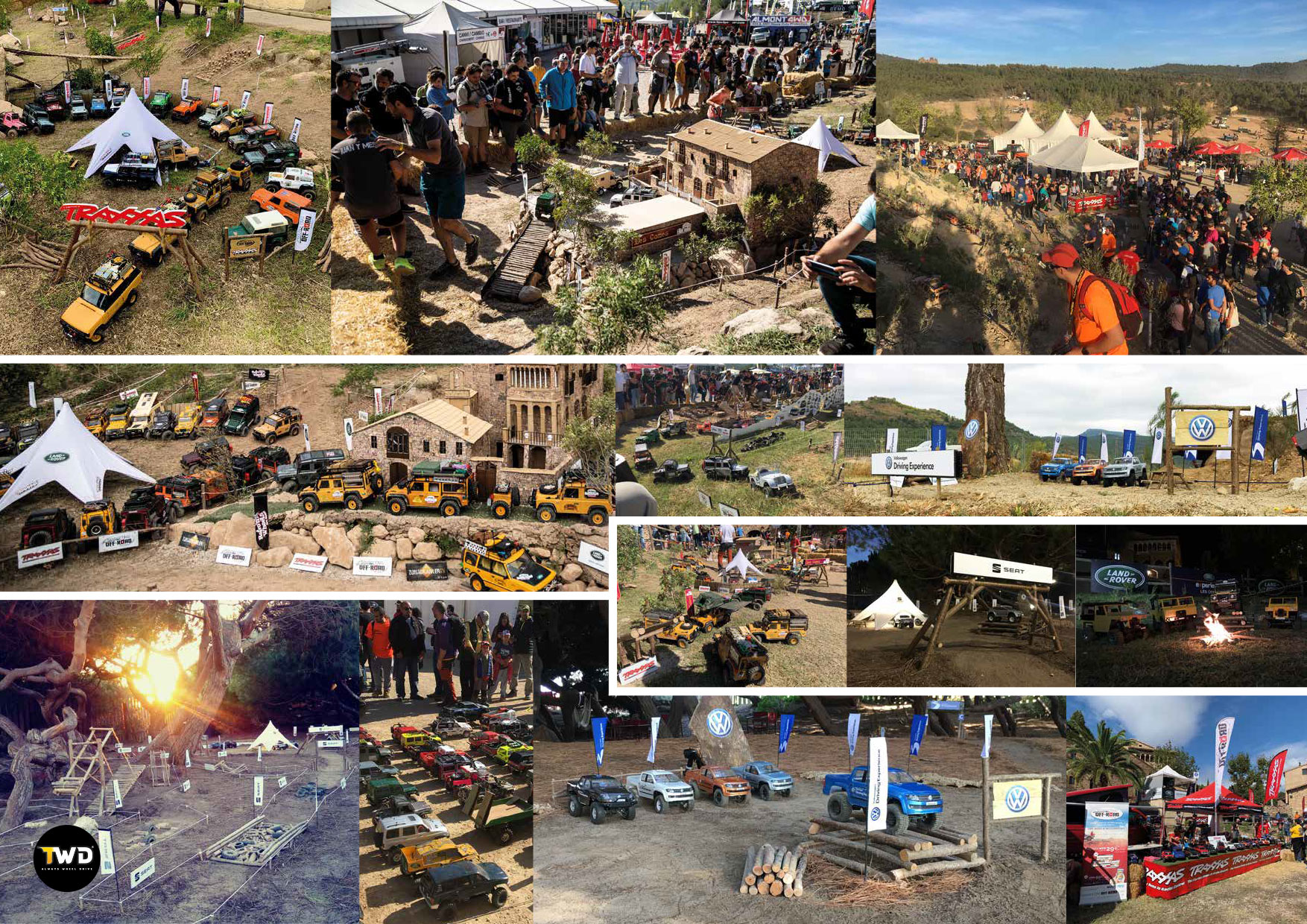 Let's roll...
Improve your 4x4 skills, the surprising realism when driving through our Crawler Park with your RC crawler, inspires you to overcome and balance challenging climbs, side steps, vertigo descents, playing with the car's inertia, traction, and the steering wheel, learning to control your throttle and when to brake so as not to overturn the car.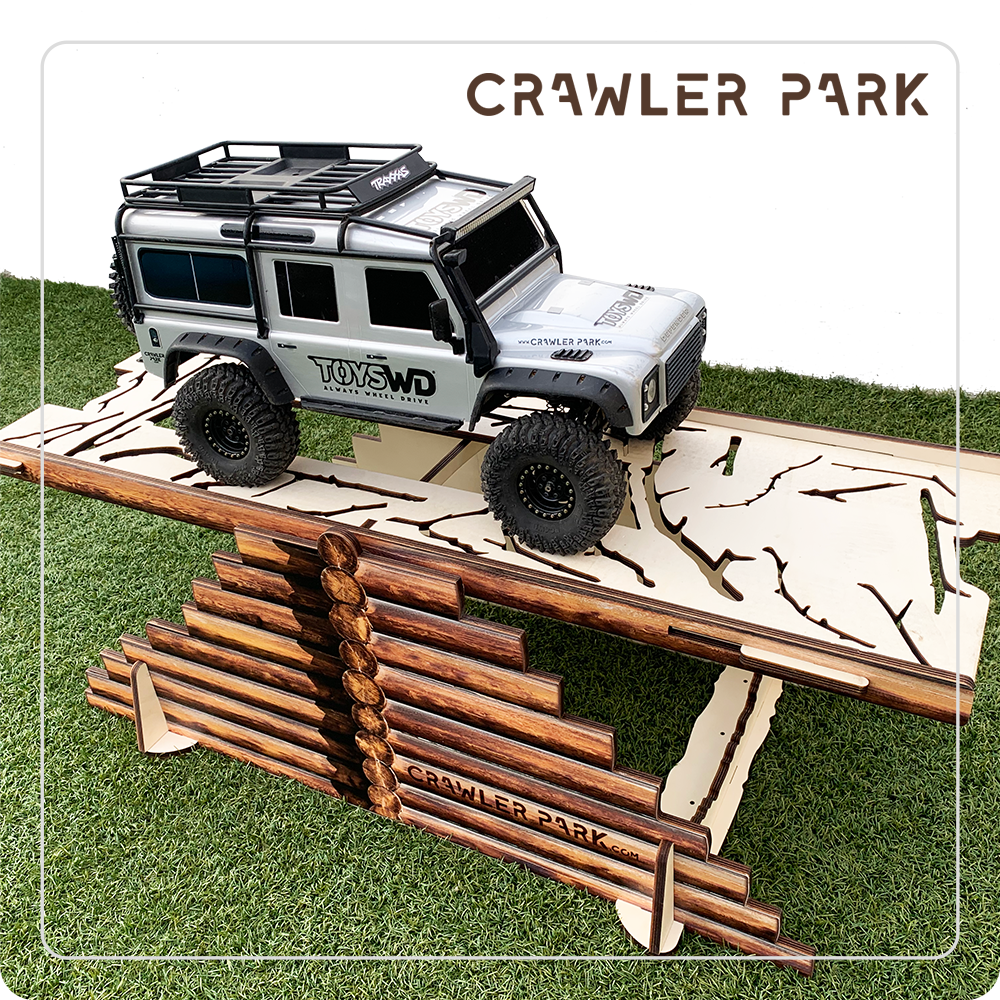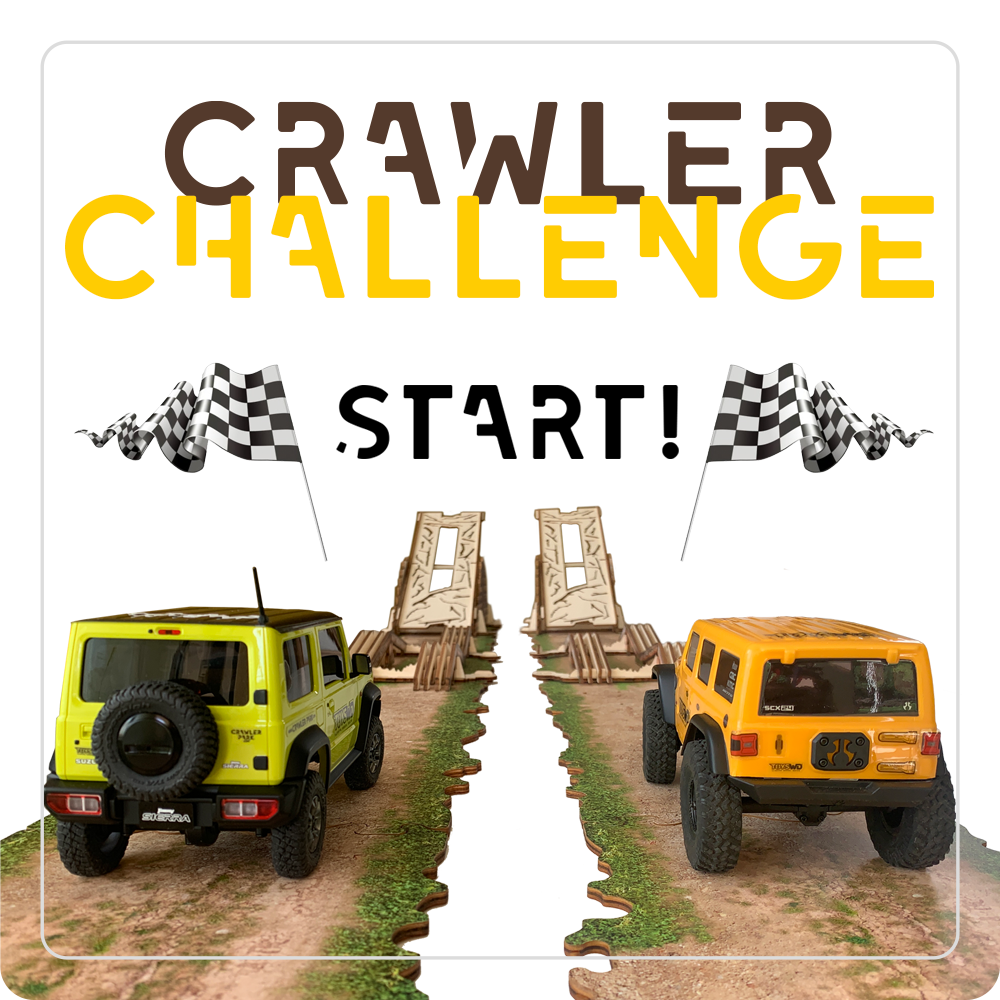 To give more excitement we present you the "Crawler Challenge" kits. Challenge mode parallel circuits of two or more cars with identical obstacles for each one.
Who is going to reach the finish line sooner without overturning the car?
Crawler Park is designed for all levels, 100% evolutionary, and customizable for all tastes. You would be ready to configure your circuit or route without limits, changing the challenge as many times as you wish, both indoors within the home with a mini 1/24 scale or outdoors with 1/10 scale RC crawlers.
We offer two sizes of obstacles, 1/24 scale for indoor use and 1/10 for usual outdoor use. The evolutionary spirit of Crawler park regularly brings you a multitude of new obstacles and accessories, some of them as realistically scaled decorations to build your own mini 4x4 model kit.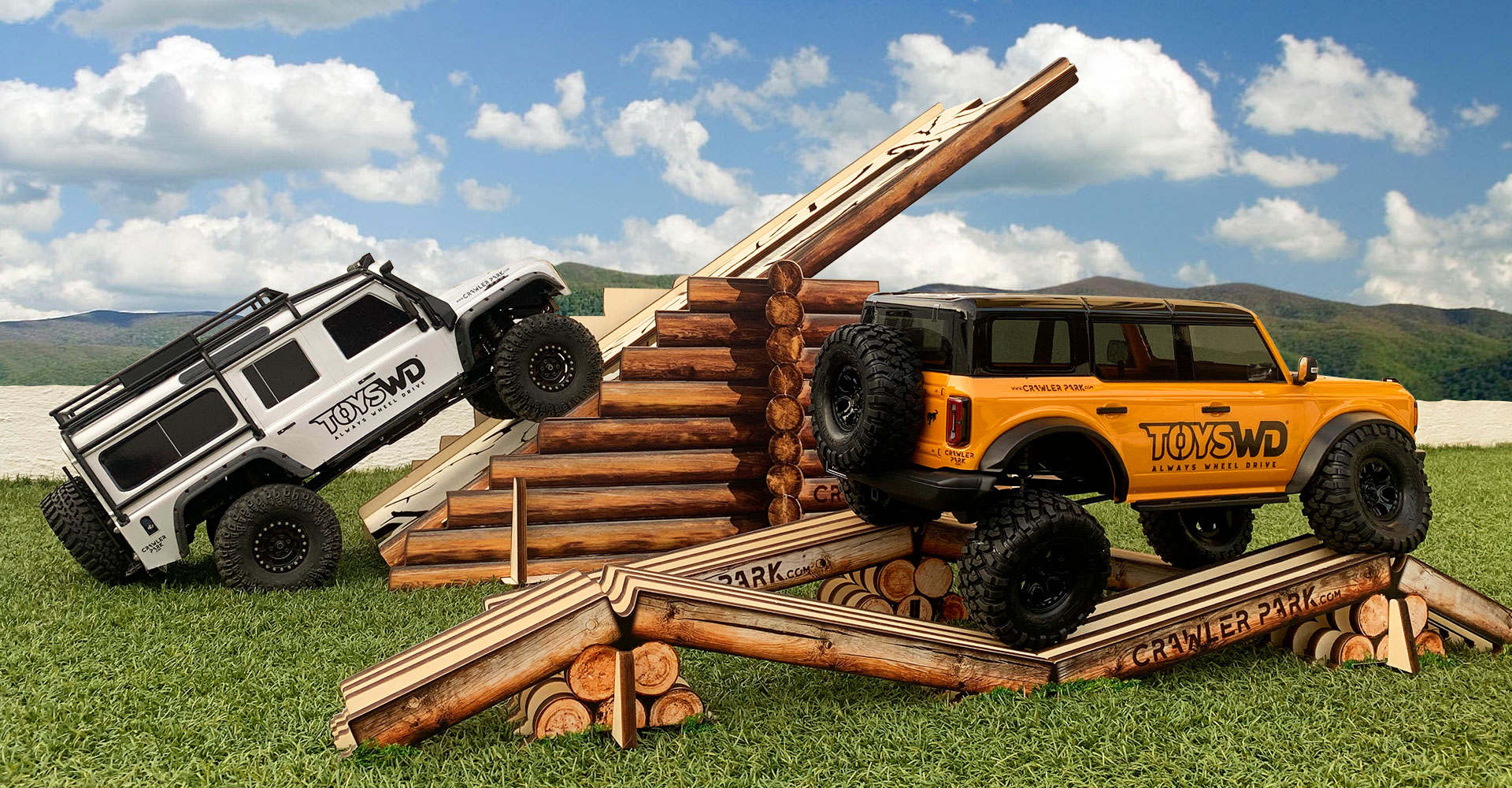 Subscribe to our newsletter to receive all the news!
Not sure how to start designing your Crawler Park?
Visit our social networks "TOYSWD" and get inspired, always with the hashtag #crawlerpark!!